Marking the end of an era (80 years to be precise), Mumbai will bid adieu to its iconic red
Double Decker
buses soon.
The Double Decker buses have been part of the city's core existence since decades, and were a popular means of transportation for tourists to go sightseeing. However, starting the first week of October, the buses will no longer be seen plying on the streets of Mumbai, bringing the curtains down on an era.
When it comes to Bollywood, whether it is about Mumbai ki baarish, cutting chai, local trains, vada pav or Double Decker buses, many movies have captured the true essence of the city on screen, replete in all its glory, idiosyncrasies and the indomitable human spirit.We take a walk down memory lane and revisit some movies, where we spotted the red brigade, aka the Double Decker buses…
Shaan (1980)
DCP Shiv Kumar, an upright cop, lives with his family and two brothers, who are actually conmen. During a case, Shiv Kumar gets killed and his siblings vow to avenge his death. The iconic song 'Janu Meri Jaan', composed by R. D. Burman was completely shot in and around the Double-Decker buses. It starred Amitabh Bachchan, Parveen Babi, Shashi Kapoor and Bindiya Goswami. The movie was directed by Ramesh Sippy.
Jaane Bhi Do Yaaron (1983)
Two amateur photographers, who are employed by a newspaper editor to expose the scandalous activities of the rich, come across corruption by a builder and accidentally photograph a murder. Considered to be one of the best comedies ever produced in tinsel town, the movie brings together a bunch of brilliant performers namely Om Puri, Naseeruddin Shah, Satish Shah, Pankaj Kapur and others. A timeless tale, the Kundan Shah directorial had many scenes shot atop the Double Decker buses.
Arjun (1985)
Arjun has had a hard life, vis à vis childhood, education or finding a job. When lawlessness and corruption further ruffle his feathers, he decides to fight a lonely battle. As expected from a staple Sunny Deol project, the movie has a lot of maar-dhaad and one scene showed Sunny Deol walking between two Double Decker buses during an action sequence. The flick was directed by Rahul Rawail.
Nayak: The Real Hero (2001)
Who can forget our special 'ek din ka CM' who decides to right many wrongs in just one day? In one of the fight sequences of this high-octane drama, Anil Kapoor sandwiches himself between two Double Decker buses and uses them as support to climb up and fight the goons. While on the movie, director Shankar revealed that the shot was extremely difficult to can since it was a daytime scene, set against the backdrop of Marine Drive. Finally, it was shot on a Sunday, with minimum retakes, while keeping the sea of people at bay!
Taare Zameen Par (2007)
Ishaan Awasthi, an eight-year-old, is slow and poor in studies, much to the chagrin of his father, who, fed up of him, packs him off to a boarding. There, initially sceptical, he befriends the kind Art teacher Ram Shankar Nikumbh (Aamir Khan), who discovers that the boy actually has Dyslexia. In one of the scenes of the movie, Ishaan, tired of being told off at school decides to bunk a day! He spends the day roaming around the city, playing in a puddle of water and yes, climbing atop a Double Decker bus! The movie was directed by Aamir Khan and Amole Gupte.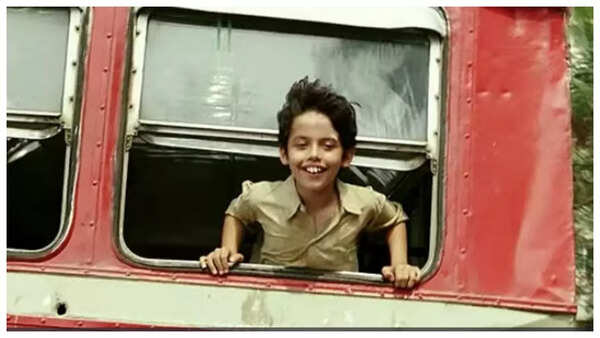 Apart from these flicks, movies like Mohra (1994) and Ok Jaanu (2017) also featured shots of Double Decker buses.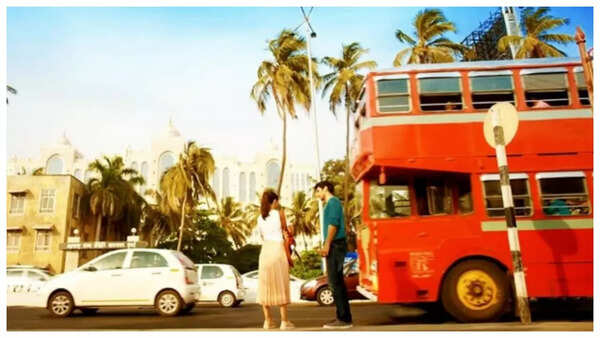 Did we miss any references? Let us know in the comments section
.